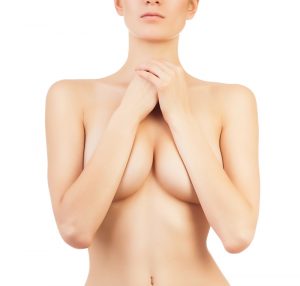 If you are a fitness competitor and considering breast augmentation, it is important to take the time to weigh your options and make sure it is the right choice for you. Breast augmentation is a serious procedure that involves the placement of breast implants in order to increase the size or shape of the breasts. It is important to consider the potential risks, benefits, and recovery time associated with breast augmentation before making a decision. This blog post will discuss the top considerations for fitness competitors who are considering breast augmentation surgery. Board certified plastic surgeons at the Aesthetic Center for Plastic Surgery (ACPS) provide breast augmentation to patients in Houston, Texas, TX, and surrounding locations.
The Importance of Research and Consultation
Before undergoing a breast augmentation as a fitness competitor, it is crucial to conduct thorough research and seek professional consultation. Take the time to educate yourself on the procedure, potential risks, and realistic expectations. Consult with a reputable plastic surgeon who specializes in breast augmentations for athletes. They will be able to assess your specific needs and provide expert guidance on the best approach for achieving your desired results while ensuring your athletic performance is not compromised. Remember, knowledge and informed decision-making are key when considering any surgical procedure.
Understanding the Impact on Performance
One of the most crucial factors to consider before undergoing breast augmentation as a fitness competitor is the potential impact on performance. It's important to have a thorough discussion with a qualified plastic surgeon who understands the unique demands of your sport and can provide expert guidance. They will explain how the added weight or changed proportions of your breasts may affect your balance, agility, and overall athletic performance. This insight will help you make an informed decision and choose the best option that will enhance your physique without compromising your ability to excel in your chosen fitness discipline.
Choosing the Right Surgeon
When it comes to getting a breast augmentation as a fitness competitor, choosing the right surgeon is crucial. Look for a board-certified plastic surgeon with extensive experience in breast augmentation, particularly for athletic individuals. They should have a portfolio of before and after photos showcasing their work on active individuals. Additionally, ask about their approach to implants and how they tailor their technique to ensure a natural-looking result that won't hinder your athletic performance. Take the time to schedule consultations with multiple surgeons to find the one who aligns with your goals and makes you feel confident in their abilities.
Considering Size and Proportions
One of the key factors to consider before getting a breast augmentation as a fitness competitor is the size and proportions of the implants. It is important to find a size that complements your overall physique and doesn't hinder your performance or range of motion. Going for overly large implants may not only look unnatural but can also affect your balance and agility. Consulting with a qualified surgeon who understands the needs of athletes can help you find the right size that enhances your physique without compromising your athletic abilities.
Recovery Time and Limitations
As a fitness competitor, recovery time and limitations after a breast augmentation should also be a significant consideration. Recovery time may vary based on factors such as the surgical technique, implant type, and size of the implants. It is recommended to avoid heavy lifting and rigorous physical activity for several weeks following the procedure. Additionally, wearing a supportive sports bra during exercise may be necessary for several months. It's important to follow your surgeon's post-operative instructions closely to ensure proper healing and avoid complications. Consider planning your breast augmentation during an off-season or less demanding training period to allow adequate time for recovery.
For more information about The Aesthetic Center for Plastic Surgery (ACPS) physicians and the cosmetic surgery treatments and procedures they perform please click here or call us at 713.799.9999. We have offices in and around Houston, Texas.
Click here to see our pricing list.
Serving Houston, The Woodlands, Sugar Land, Katy, Friendswood, Pearland, League City, Richmond, Spring, Humble, Kingwood, Stafford, Cypress, Fulshear, Missouri City, River Oaks, Piney Point, Hunters Creek, Memorial Close In, Bunker Hill, Southside Place, Afton Oaks, Tanglewood, Crestwoods and all other surrounding Greater Houston, Texas communities and more.