Radiesse Dermal Filler Before And After Photos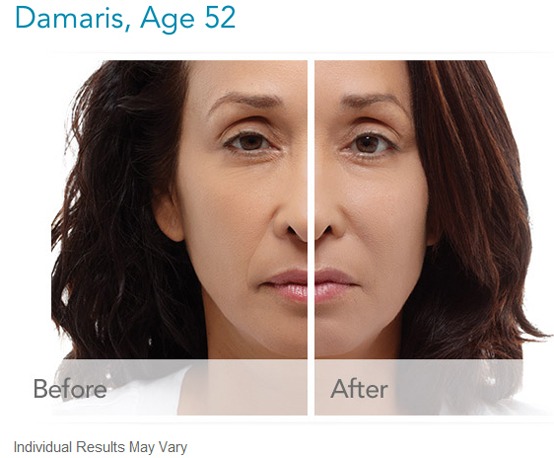 Radiesse soft tissue filler treatment is a leading cosmetic facial filler treatment. This FDA approved injectable helps in mitigating the effects of creases and wrinkles on the face. During the initial consultation, a reputed and trustworthy treatment provider would take out the time to discuss all aspects of the procedure. They may also use this opportunity to present before and after photographs of Radiesse treatment on previous patients.
The first priority of a treatment provider would be to help their patients make an educated decision. They would discuss the various benefits and limitations of the Radiesse procedure through before and after images. The Aesthetic Center for Plastic Surgery (ACPS), led by board certified plastic surgeons, provides Radiesse soft tissue filler injections to patients in Houston, Texas, TX, and surrounding locations.
Prospective Patients Prefer Visual Proof
New patients can feel more reassured and confident about the injectable procedure and its results by looking at before and after images. Potential patients, after looking at Radiesse before and after pictures, can understand the full impact of the procedure.
Patients tend to derive a lot of comfort from looking at the way a treatment helped improve the appearance of other patients with similar issues. They believe that the treatment may result in similar improvements in them as well. This is where physical evidence in the form of before and after pictures comes into play.
Pictures Speak for Themselves
Treatment providers don't need to describe a procedure in detail if they can show the procedure and its impact instead. Radiesse 'before and after' photographs help in portraying the real picture in an expressive manner. Words are open to interpretation and can be very confusing. The treatment provider may not be able to explain the procedure and its results effectively.
On the other hand, before and after images can help deliver a strong and compelling visual impact. Photographs unlike words are not restricted by the barriers to communication. However, it is important that your treatment provider shows you before and after images as they are. They shouldn't have modified or tweaked the images in any way.
Now for Radiesse images you will have to see them during the consultation. This is because despite ACPS's website being loaded with before and after images for so many different procedures and treatments, images for this procedure are not on the website now. This does not mean they cannot be at any time but for now, it's critical you ask to see these images during the consultation.
But most likely ACPS will offer to show them to you because they want you to feel very comfortable regardless of which direction you choose to go.
Photographs Should Include Texts
It is helpful if Radiesse before and after images are accompanied with a concise descriptive text. The text should explain the prior skin condition and the treatment procedure in detail. It should also explain how Radiesse dermal filler injections helped in acquiring the patient's unique aesthetic goals. New patients find it much easier to grasp the potential benefits of a procedure with informative text.
Online Picture Sharing
There are several digital mediums where Radiesse before and after images can be shared:
Website: Photo gallery for before and after Radiesse images
Portfolio: Online image portfolio for new patients (right now this is vacant as explained before but this vacancy can be filled at any time because it does not take too long to place digital images on a website)
Blogs: Creating blog posts with pictures to explain the procedure in a better way
Social Media: Online social media platforms make a great place to post Radiesse before and after images discreetly
Cosmetic surgeons at the ACPS receive patients from Houston, Texas, TX, and nearby areas for Radiesse facial filler injections and various other facial rejuvenation procedures.
For more information about The Aesthetic Center for Plastic Surgery (ACPS) physicians and the cosmetic surgery treatments and procedures they perform please click here or call us at 713.799.9999. We have offices in and around Houston, Texas.
Click here to see our pricing list.
Serving Houston, The Woodlands, Sugar Land, Katy, Friendswood, Pearland, League City, Richmond, Spring, Humble, Kingwood, Stafford, Cypress, Fulshear, Missouri City, River Oaks, Piney Point, Hunters Creek, Memorial Close In, Bunker Hill, Southside Place, Afton Oaks, Tanglewood, Crestwoods and all other surrounding Greater Houston, Texas communities and more.