Good preparation prior to breast reduction cosmetic surgery will create the foundation for a safe surgery and predictable results.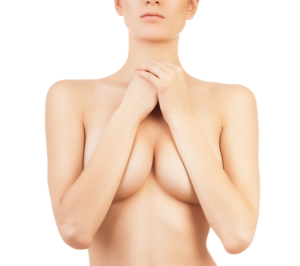 The surgeon will provide guidelines for preparation during the initial consultation. Board certified plastic surgeons at the Aesthetic Center for Plastic Surgery (ACPS) provide breast reduction to patients in Houston, Texas, TX, and surrounding locations.
Vital Aspects of Preparation
Prior to breast reduction, the surgeon may order for a CBC blood test as well as a pregnancy test (if the patient is of childbearing age).
If the patient is a smoker, the surgeon will ask her to quit the habit for at least a certain period of time. This will significantly cut down the risk of necrotic tissue and nipple loss.
The surgeon will discuss with the patient about the medications she should or should not be taking prior to the surgery. She may be required to have a mammogram done, especially if she is above the age of 35, or she hasn't had one in the last six months.
The patient's medical records will be reviewed closely. If the surgeon finds any concerns that could increase the risk of surgery or recovery, they may first like to address those concerns before going ahead with the breast reduction plastic surgery.
The patient should arrange for certain things in advance, such as ice packs or bags of frozen peas to help ease the post-operative bruising and swelling at home, and extra pillows (and blankets) as she would need to sleep in an elevated position for a few days after the surgery. She may also be required to have gauze or other dressings at home to tend to the incision sites.  
Two Weeks Prior to the Surgery
Take vitamin C supplements as directed by the surgeon.

Minimize or stop all alcohol consumption.

Follow a low sodium diet (not more than 1500 mg/day).

Increase the intake of lean proteins, whole grains, and green leafy vegetables. Fruits are essential, but it is important to watch out against sugar, refined carbohydrates, and starches.

Have the prescriptions filled as advised by the surgeon, and purchase other important medications, including over the counter (OTC) products according to the surgeon's advice.

Buy an oral thermometer in case you do not have one already. It is vitally important to check your temperature regularly for fever as it may indicate an infection in the incision sites.
One Week Prior to the Surgery
Prepare a list of necessary tasks for your caretaker, friend, or partner which must be carried out during the early phase of recovery.

If you have an older child, you might like to explain what kind of assistance you may required from them during the recovery.

Talk to your partner about any concerns you may have. They may be able to offer you some insights you haven't thought of.

If you feel stressed, you may consider meditation or breathing exercises.
Experienced cosmetic surgeons at ACPS receive patients from Houston, Texas, TX, and nearby areas in the amazing state of Texax for breast reduction surgery.
For more information about The Aesthetic Center for Plastic Surgery (ACPS) physicians and the cosmetic surgery treatments and procedures they perform please click here or call us at 713.799.9999. We have offices in and around Houston, Texas.