Permanent Makeup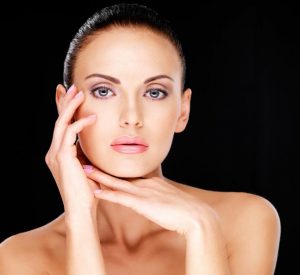 Color can be added to facial skin through a cosmetic procedure called Permanent Makeup. The technique involves the use of a very thin needle and required pigment. Permanent Makeup can be used for enhancing the shape of the lips, eyes, and eyebrows.
Board certified plastic surgeons at the Aesthetic Center for Plastic Surgery (ACPS) provide safe and proven non-surgical med spa services to patients in Houston, Texas, TX, and surrounding communities.
Understanding Permanent Makeup
Permanent Makeup is valuable for people that cannot put on makeup because of allergies and skin conditions. This popular and helpful technique is ideal for people that regularly workout or play sports and don't want to worry about sweating off their makeup.
The cosmetic procedure is beneficial to people with busy lives as well that don't want to waste time in the morning applying makeup and touching up throughout the day. Permanent Makeup is beneficial for people that have lost their hair because of alopecia and cancer as well.
Eyebrows Permanent Makeup
Eyebrow Microblading
Permanent eyeliner can save you a lot of time while giving you a natural and full look if you are in the habit of coloring your eyebrows every day. Sparse areas can always be filled in. You should know that this is not a tattoo with black pigments. It is more of a drawing on your eyebrow skin. You can attain a fuller look by drawing in hair strokes on the eyebrows.
Eyebrow Shading
This is useful for people looking for a more delicate and fuller eyebrow. The procedure can be performed independently or in conjunction with other facial permanent makeup treatments.
Permanent Eyeliner
You can acquire brighter eyes and a wide-awake look throughout the day with Permanent Eyeliner. You don't have to worry about smudging the eyeliner when at the pool, gym, or beach. Permanent Eyeliner is a salient option if you are allergic to regular makeup. You can choose from a thick, medium, or thin design.
Lips Permanent Makeup
Permanent Makeup for lips adds definition and color to the lips. It provides lips with a voluptuous look. You don't need to worry about your lipstick anymore. Lips can lose color and volume with age. However, Permanent Lip Makeup offers a natural look and creates an illusion of fuller lips. You can obtain impressive results if you have thin lips.
FAQs about Permanent Makeup
Is there a different between Permanent Makeup and Tattoo?
Tattoo is inked in the deeper layer or dermis of the skin while Permanent Makeup is confined to the superficial skin layer or epidermis. Deeper tattoo application is permanent in nature.
Will it fade away?
Permanent Makeup tends to fade with time. You would require a retouch after a month of the initial application. After that, you can go for a whole year without worrying about fading color.
Can I get Permanent Makeup if I have lip fillers?
You would need to wait for 2 – 3 weeks after getting fillers to get Permanent Lip Makeup. This is to allow bruising and swelling to die down. Cosmetic surgeons at the ACPS receive patients from Houston, Texas, TX, and nearby areas for innovative and advanced med spa services.
For more information about The Aesthetic Center for Plastic Surgery (ACPS) physicians and the cosmetic surgery treatments and procedures they perform please click here or call us at 713.799.9999. We have offices in and around Houston, Texas.
Click here to see our pricing list.
Serving Houston, The Woodlands, Sugar Land, Katy, Friendswood, Pearland, League City, Richmond, Spring, Humble, Kingwood, Stafford, Cypress, Fulshear, Missouri City, River Oaks, Piney Point, Hunters Creek, Memorial Close In, Bunker Hill, Southside Place, Afton Oaks, Tanglewood, Crestwoods and all other surrounding Greater Houston, Texas communities and more.