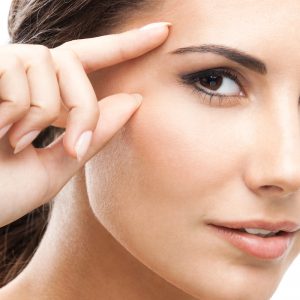 It can be tempting to jump at a deal when you see one, especially when it comes to Botox treatments at medical spas. While discounts on Botox may sound like a great idea, there are some risks involved that you should be aware of before signing up. In this blog post, we will explore why you should think twice before taking advantage of discount Botox specials at medical spas.
The Attraction of Discount Botox Deals
Discount Botox deals may seem enticing, offering the promise of achieving a more youthful appearance at a fraction of the cost. With the rising popularity of medical spas and the increasing demand for Botox, these deals have become more prevalent. People are drawn to the idea of saving money while still getting the same results. However, it is important to consider the risks involved and not be solely motivated by the price tag.
Lack of Regulation and Oversigh
t
One of the major risks of discount Botox specials is the lack of regulation and oversight in the industry. While reputable medical spas and clinics prioritize patient safety, there are others who cut corners to offer low-cost treatments. Without proper regulations, these establishments may not follow appropriate safety protocols, leading to potential complications or adverse effects. It's crucial to ensure that any provider you choose is certified and operating within legal guidelines to protect your health and well-being. Don't compromise on quality and safety when it comes to Botox treatments.
Importance of Qualified Providers
One of the biggest risks of discount Botox deals is the lack of qualified providers administering the treatment. Medical spas and clinics may hire underqualified or inexperienced injectors to cut costs and offer cheaper rates. However, Botox injections require a high level of skill and knowledge to achieve safe and effective results. Choosing a qualified provider who is properly licensed and trained can significantly reduce the risks of adverse effects or complications. It is crucial to do your research and only trust licensed healthcare professionals to administer Botox injections.
Research and Questions to Ask
If you're considering Botox, it's important to do your research and choose a reputable provider. Look for a provider who is experienced, licensed, and certified to administer Botox. Ask about their qualifications and experience with the treatment. Don't hesitate to ask for references or before-and-after photos of their previous patients. It's also important to ask about the brand and quality of the Botox being used. A good provider will be transparent and upfront about their practices and happy to answer any questions you have. Don't fall for discount deals that could potentially put your health and appearance at risk.
For more information about The Aesthetic Center for Plastic Surgery (ACPS) physicians and the cosmetic surgery treatments and procedures they perform please click here or call us at 713.799.9999. We have offices in and around Houston, Texas.
Click here to see our pricing list.
Serving Houston, The Woodlands, Sugar Land, Katy, Friendswood, Pearland, League City, Richmond, Spring, Humble, Kingwood, Stafford, Cypress, Fulshear, Missouri City, River Oaks, Piney Point, Hunters Creek, Memorial Close In, Bunker Hill, Southside Place, Afton Oaks, Tanglewood, Crestwoods and all other surrounding Greater Houston, Texas communities and more.