The chin is an important part of the facial structure. A shapely chin can offer the face excellent cosmetic value.

But some people may have a chin that is recessive or under-developed by birth. In some cases, the chin may be unshapely due to a traumatic injury. Chin augmentation cosmetic surgery can successfully address this condition.
During the pre-operative consultation for chin implant surgery, the surgeon will explain various aspects of the procedure to the patient, including its approximate costs. Board certified plastic surgeons at the Aesthetic Center for Plastic Surgery (ACPS) provide chin augmentation to patients in Houston, Texas, TX, and surrounding locations.
What Factors can Impact the Cost?
Chin implant plastic surgery costs will typically differ between two practices due to various reasons. In certain cases, the costs may vary even for two patients at the same practice.
Practice Location
The location of the practice is a vital factor in determining chin implant surgery costs. The average cost of living may differ between states, which can affect the cost of most goods and services, including cosmetic procedures such as chin implant surgery.
Plastic Surgeon's Fee
A key component in the total cost of chin implants is the surgeon's fee. These charges can differ depending on the surgeon's skills, expertise, and reputation in the area of facial surgery. The American Society of Plastic Surgeons (ASPS) explains that patients should choose the best plastic surgeon for their needs. The surgeon's fee should only be a secondary factor in making this decision.
Surgical Venue and Anesthesia Costs
The surgeon may perform the chin augmentation procedure under general anesthesia. The fee of the anesthesiologist will differ depending on their credentials and experience. Besides, the costs of the surgical venue will also differ based on the type of technology, the experience of the staff and individualized services at a specific facility.  
Types of Chin Implants
Chin implants are available in various styles that provide vertical, horizontal, and square width that extends back along the jawline. The appearance of the chin implants differs depending on the material used to create the products.
Implants such as those produced by GORE-TEX or silicone are pre-shaped like the tapering chin guard of a sports helmet. The plastic surgeon may sculpt the implant further to adjust its shape for a customized fit. The implant costs differ depending on factors such as size, quality, or the number of implants used.  
In certain cases, the patient may require additional procedures for the face such as rhinoplasty in addition to chin implants for more harmonious and balanced outcomes. The costs of the procedure could increase depending on the complexity or extent of the surgery.
Insurance and Financing
Chin augmentation is commonly performed as a cosmetic procedure. Therefore, the patient may not receive insurance coverage for this surgery. But the patient can avail of various financing alternatives available such as loans through medical care finance firms.
Committed cosmetic surgeons at ACPS receive patients from Houston, Texas, TX, and other towns and cities in this part of the country for chin implant surgery.
For more information about The Aesthetic Center for Plastic Surgery (ACPS) physicians and the cosmetic surgery treatments and procedures they perform please click here or call us at 713.799.9999. We have offices in and around Houston, Texas.
Click here to see our pricing list.
Breast Lift Surgery 
Breast lift is a major cosmetic surgery procedure, and a woman should choose it after careful deliberation. While price remains a starting point for many women considering an elective surgery such as breast lift, the choice of a marvelous surgeon should override other concerns.
During the pre-op consultations, the surgeon will discuss the estimated costs of breast lift, apart from other aspects of the surgery. The first goal of the plastic surgeon will be to help the patient make an informed decision. The Aesthetic Center for Plastic Surgery provides breast lift to patients in Houston, TX, and nearby locations.
Scope of Procedure
The patient should try and understand everything for which she will be paying before deciding to go ahead with breast lift plastic surgery. To some extent, the price will depend on how long and extensive the surgery is likely to be. In complex cases, where the patient suffers from a significant degree of sagging, or where the woman's breasts are very large, the surgery may be longer and costlier.
Surgeon's Fee
If breast lift is performed by a highly qualified, board certified and experienced cosmetic surgeon their fee may be relatively higher than that of a lesser trained surgeon. Furthermore, a surgeon may decide to perform the procedure at a hospital or an ambulatory surgical center. The costs in case of hospital facilities will be higher. Some surgeons may choose to perform the procedure at a private surgical suite, which will bring down the dollar amount.
Practice Location
Like most products and services, the costs of health care also vary from one region to another. Cost of living in a particular area will affect the average cost of breast lift performed at a practice located in that area. The Aesthetic Center for Plastic Surgery receives patients from Houston, TX, and surrounding locations for breast lift and various other procedures.
Anesthesia and the Financial Implications
Breast lift surgery may be performed using general anesthesia in many cases. The anesthesia may be administered by an experienced or board certified anesthesiologist, or a certified anesthetist nurse. Their fee will differ according to their qualifications and experience.
Breast Lift Combined with Other Treatments
The price tag of a breast lift procedure will go up, if it is performed in combination with breast augmentation surgery, tummy tuck, liposuction or another procedure. Sometimes, it may be performed as a part of a mommy makeover. In comparison to two surgeries performed separately, the procedure becomes more cost-effective in case of combined surgeries because the costs of anesthesia, surgical facility and surgeon's fee will be incurred only once.
Insurance
Insurance for breast lift surgery will be covered only in a rare case where the severely sagging breasts are inhibiting normal movement or activity, and causing physical discomfort. In other cases, the patient will have to pay the full cost on her own.
Third-Party Financing
Professional medical finance companies provide competitive loans to patients who want to fund elective surgeries such as breast lift. Loan approvals are usually achieved within a few hours. No-interest financing may be offered in some cases, if the balance has been paid in full within a prescribed time frame.
For more information about The Aesthetic Center for Plastic Surgery (ACPS) physicians and the cosmetic surgery treatments and procedures they perform please click here or call us at 713.799.9999. We have offices in and around Houston, Texas.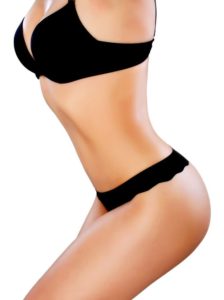 Tummy tuck cosmetic surgery is a highly customizable procedure. Therefore, the costs of the procedure will vary from one patient to another, depending on the technique chosen. Several other factors will also impact the overall monetary amount of surgery as well.
An experienced plastic surgeon will discuss all aspects of tummy tuck surgery during the initial consultation, including the estimated costs. The Aesthetic Center for Plastic Surgery provides tummy tuck and other surgeries to patients in Houston TX and surrounding areas.
Factors that may Influence the Price Tag
The following factors can influence the overall dollar figure of tummy tuck plastic surgery:
The geographic location of the practice
The skills and experience of the surgeon
The type of tummy tuck technique chosen
The type of surgical technology involved
The fee charged by the anesthesiologist
The costs of the surgical facility
The Aesthetic Center for Plastic Surgery receives patients from Houston, TX and nearby locations for tummy tuck surgery.
Your Checking Account and Different Types of Tummy Tuck
The cosmetic surgeon will explain different tummy tuck options along with their estimated costs to help the patient make an informed decision. A partial or limited tummy tuck surgery that focuses only on the lower abdominal area may cost from $5,000 to $7,000. This can depend on the amount of liposuction required.
A traditional tummy tuck that addresses both lower and upper abdomen may cost in the range of $9,500 to $12,000. The procedure involves substantial repositioning of overlying skin along with relocation of the navel. An extended tummy tuck, which involves liposuction in the love handles or flanks, may set you back around $12,000 to $14,000.
Anesthesia Cost
Anesthesia may be administered by an anesthesiologist or a nurse. In most cases, anesthesia expenses are charged by the hour. A skilled and experienced anesthesiologist may charge at the rate of $500 or more.
Additional Financial Considerations
Some surgeons may include the dollar amount of elastic support garment with the overall stipulated price of surgery. However, if the garment needs to be replaced, it may cost around $100. Pain medication with insurance may cost less than $100 for a prescription, but without insurance it may consume a few hundred dollars from your net worth.
Insurance for Tummy Tuck
Some insurance plans may actually contribute if not entirely cover the costs of tummy tuck surgery because of its functional and health benefits. Patients with a functional impairment such as boils, rashes, infections, or backache due to a heavier tummy and excess skin may qualify for insurance coverage.
Insurance will typically cover the financial amount of a limited tummy tuck procedure, which involves just enough skin removal to resolve functional concerns. The surgeon's office may be able to offer guidance and support with regard to the insurance process.
Financing this Endeavor
Patients who are ineligible for insurance coverage for abdominoplasty will usually qualify for medical loans from third party financing companies. Credit card extended payments, borrowings from family and friends, loans from banks, and even crowd funding are financing options that may be explored by the patients.
For more information about The Aesthetic Center for Plastic Surgery (ACPS) physicians and the cosmetic surgery treatments and procedures they perform please  click here or call us at 713.799.9999. We have offices in and around Houston, Texas.