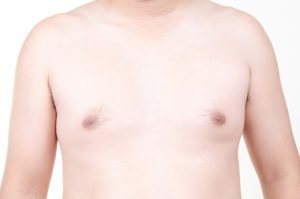 Male breast reduction plastic surgery, also known as gynecomastia, is a significant surgery which involves the elimination of excess breast tissue in males. 
It is important for the patient to select an experienced and highly qualified surgeon for male breast reduction to accomplish safe and predictable results. 
Board certified plastic surgeons at the Aesthetic Center for Plastic Surgery (ACPS) provide male breast reduction to patients in Houston, Texas, TX, and surrounding communities. 
Why Select an ABPS Board Certified Surgeon?
Patients should ideally choose an American Board of Plastic Surgery (ABPS) certified cosmetic surgeon for a significant procedure such as male breast reduction. 
ABPS is a renowned cosmetic surgery board and the only board to be recognized by the eminent American Board of Medical Specialties. The ASPS is a prestigious organization that includes some to top surgeons in the United States among its members. 
When selecting a cosmetic surgeon certified by ABPS, the patient has an automatic guarantee that the surgeon would have received a minimum number of years of training, specifically in plastic and cosmetic procedures. 
Board certified surgeons typically invest in superior quality standards and best practices, adopt advanced surgical techniques, pursue continuing education, and follow the latest safety protocols. 
Customized Treatment
The patient can only achieve excellent results in a procedure such as gynecomastia when the surgical plan is individualized to the patient's unique needs. They should perform cosmetic surgery as a combination of art and science to accomplish optimal outcomes. The surgeon should treat every patient with compassion and warmth to develop a relationship of trust and transparency. 
A responsible surgeon will listen to the patient cautiously at the time of the pre-operative consultation for a detailed understanding of their desires and cosmetic goals. They will evaluate the patient's overall health and anatomy and review their health records. 
After assessing all these factors, the surgeon will recommend the most appropriate treatment approach for the patient. This is the main reason why surgeons who provide individualized treatments enjoy a high rate of patient satisfaction for the procedures that they undertake. 
Customized Care 
Patients are assured of the best care and attention possible throughout the surgical process in the hands of a compassionate surgeon. 
The surgeon will engage closely with the patient right from their initial consultation. It is their objective to understand the patient's health condition and aesthetic concerns as well as to address their concerns in a comprehensive manner. 
The surgeon will personalize each gynecomastia procedure according to the unique anatomical and aesthetic requirements of the patient. Each surgical procedure will be undertaken with detailed planning, and customized procedures, instead of a "one size fits all" approach. This greatly mitigates the discomfort and pain as well as reduces the recovery duration for the patient.  
Patient-Centric Approach 
The well being of the patient is the primary force in guiding each decision that a committed surgeon and their team takes regarding male breast reduction or any other procedure. They will be impassioned about the idea of making a positive transformation in the patients' lives through cosmetic surgery. 
Cosmetic surgeons at the ACPS receive patients from Houston, Texas, TX, and nearby areas for male breast reduction. 

For more information about The Aesthetic Center for Plastic Surgery (ACPS) physicians and the cosmetic surgery treatments and procedures they perform please click here or call us at 713.799.9999. We have offices in and around Houston, Texas.
Click here to see our pricing list.