Your Houston Medical Spa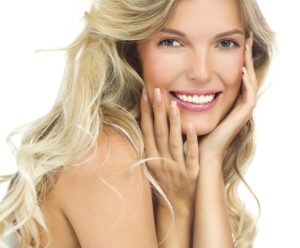 Some patients may be keen to avoid cosmetic surgery, and yet wish to achieve aesthetic enhancement through non-surgical solutions. The Aesthetic Center for Plastic Surgery (ACPS) provides innovative and advanced non-invasive and minimally invasive treatments for such patients through its state of the art medical spa called The Added Touch.
In many cases, it is possible to achieve similar results as plastic surgery, using advanced non-invasive technologies. The Added Touch medical spa is recognized as a premier facility for a variety of anti-aging, skin care, body contouring and other aesthetic treatments without surgery. The med spa receives patients from Houston TX, and surrounding areas.
Skin Care Solutions
The Added Touch medical spa specializes in a wide range of treatments to provide radiant, youthful looking skin at every age. The skin care specialists at the facility work under the direct guidance and supervision of experience plastic surgeons for best results. Some of the key skin concerns that can be addressed at the med spa include the following:
Fine lines, wrinkles and sagging
Sun-damaged Skin
Skin Discolorations, such as brown spots or birthmarks
Rosacea
Acne
Spider veins or Varicose veins
Scars
Laser Skin Treatments
The Added Touch med spa is equipped with state of the art laser technologies, including Fraxel DUAL, Clear + Brilliant and IPL (Intense Pulsed Light). These treatments are designed to help patients achieve smoother, softer, and younger looking skin. Conditions that are commonly addressed with laser treatments include:
Fine lines
Brown spots such as freckles and melasma
Acne
Rosacea
Scars
Facial spider veins
Birthmarks and port wine stains
Patients in Houston TX, and other areas, who are seeking treatments from a cosmetic surgeon at ACPS, also have an advantage to combine the treatments with non-invasive solutions for more comprehensive outcomes.
Laser Hair Reduction
Laser based treatments to remove unwanted hair can produce more effective and longer lasting results. The laser equipment provided at the medical spa for this purpose includes GentleYAG and IPL lasers that are designed to reduce or eliminate unwanted body hair, and are suitable for all skin tones. Common areas where laser hair reduction treatment can be performed include:
Underarms and arms
Bikini area
Upper lip and chin
Legs
Back
Chest
SkinMedica Chemical Peel Systems
The Added Touch med spa provides advanced peel systems from SkinMedica, the leader in skin care. Customized exfoliation processes can be performed using the following three levels of peels:
Illuminize Peel
Vitalize Peel
Rejuvenize Peel
Microdermabrasion
Microdermabrasion technique involves the gentle massaging action of tiny crystals that will remove the dead outermost layer of the skin. This will allow the restoration of a smoother skin texture and a healthier glow on the skin.
The procedure promotes skin oxygenation, improves blood circulation, and enables thickening of collagen to help maintain the youthful appearance of the skin. The Added Touch medical spa will provide this treatment to suitable candidates with highly desirable results.
For more information about The Aesthetic Center for Plastic Surgery (ACPS) physicians and the cosmetic surgery treatments and procedures they perform please  click here or call us at 713.799.9999. We have offices in and around Houston, Texas.