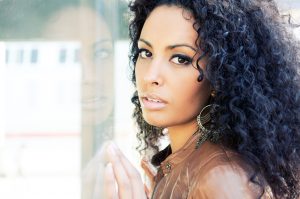 Dermal filler injectable treatments currently rank as the second most popular cosmetic procedure in the US, as per the ASPS data. Juvederm family of facial fillers includes innovative and advanced filler treatments such as Juvederm Ultra, Juvederm Voluma and Juvederm Volbella. All of these filler injectables have been approved by the FDA, and are recognized as the leading filler treatments today. 
Juvederm Volbella is a unique aesthetic injectable developed to plump your lips, and lessen the fine vertical lines in and around the lips (often known as smokers' lines). During the initial consultation, the treatment provider will discuss various filler injection options with the patient and explain their benefits and limitations. Juvederm Volbella offers excellent anti-aging aesthetic benefits for the face and lips. 
Board certified plastic surgeons at the Aesthetic Center for Plastic Surgery provide Juvederm Volbella dermal filler treatment to patients in Houston, Texas, TX, and surrounding communities. 
Cosmetic Benefits of Volbella
Juvederm Volbella is a hyaluronic acid-based biocompatible dermal filler that can deliver a desirable enhancement in the lip contour, increase volume in depleted sites, smooth vertical creases or smoker's lines, and improve facial symmetry – all in a single, comfortable injectable treatment. 
The main benefit of Juvederm Volbella is lip enhancement. The filler gel is specifically designed for delicate skin areas such as the lips, and has a smoother, softer consistency. Fuller and natural looking lip appearance can be achieved with this unique cosmetic injectable procedure. 
Lips and Peri-Oral Area
Juvederm Volbella injection is safe and proven filler for the lips and peri-oral area. It will not only restore the natural looking lip volume in a gentle way, but also define lip contours, smooth fine 'barcode' lines around the lips, marionette lines down the chin, and treat oral commissures. 
Vertical lip lines, commonly known as smoker's lines can be diminished with this lip injection, and borders of the lips can be accentuated. It will plump the lips to make them look fuller, and enhance the cupid's bow. Juvederm Volbella includes lidocaine, which means the provider will not have to use a local anesthetic separately before the treatment. 
How does it work?
Leading manufacturer of cosmetic products, Allergan, Inc., has created Juvederm Volbella using its unique Vycross technology. The gel is produced with an innovative combination of high and low molecular weights, which increases the cross linking efficiency of the molecular chains of hyaluronic acid. 
More effective cross linking allows for reduced concentration of the hyaluronic acid, which makes it appropriate for delicate skin areas such as the lips. The gel becomes ultra smooth due to the Vycross technology and creates natural looking results in lips and peri-oral areas. 
Another advantage of the unique Vycross technology is that it enables the gel to absorb less water. This results in a significantly reduced swelling in comparison to many other dermal filler injections. The final outcomes are achieved with minimal downtime, and the treatment itself becomes nearly painless due to the inclusion of lidocaine in the gel. 
Results with Juvederm Volbella facial filler can last for up to 12 months. The treatment may be combined with other fillers to achieve more comprehensive results. Cosmetic surgeons at ACPS receive patients from Houston, Texas, TX, and nearby areas for dermal filler injectable treatments.
For more information about The Aesthetic Center for Plastic Surgery (ACPS) physicians and the cosmetic surgery treatments and procedures they perform please click here or call us at 713.799.9999. We have offices in and around Houston, Texas.
Click here to see our pricing list.