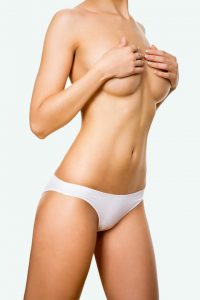 Mommy makeover procedure generally includes two or more cosmetic procedure performed for restoring and enhancing a post-pregnancy patient's appearance. The procedure is safe and effective when performed by a fully trained and experienced plastic surgeon. Dedicated surgeons will highlight all steps included in the procedure during the initial consultation. 
This enables you to acquire a clear understanding of the surgery. You will feel more confident in your decision if you know what to expect. 
Mommy makeover is a highly customizable surgery, and the procedural steps differ depending on the unique needs and wants. Established and reliable board-certified plastics surgeons at the Aesthetic Center for Plastic Surgery (ACPS) provide mommy makeover surgery to patients in Houston, Texas, TX, and surrounding communities. 
The following are a few steps that are common to most mommy makeover surgery options:
Surgical Plan
Mommy makeover is a comprehensive surgical plan. The objective of any surgeon is to create a personalized surgical plan for customizing and meeting the particular needs of individual patients. Your surgeon will recommend the least invasive approach for achieving your desired results in a targeted manner. 
Your cosmetic surgeon will provide recommendations based on your aesthetic needs and current anatomy. They will evaluate your body type, at tissue deposits, and skin elasticity. Mommy makeover plan is designed to create satisfying outcomes by including individual cosmetic objectives and requirements of patients. 
Anesthesia
Mommy makeover procedure requires administering general anesthesia. You would be unconscious throughout the procedure and won't feel anything. There will be a dedicated anesthetist to monitor our response during the procedure and recovery.  The decision to administer anesthesia will be made after consulting you on key health parameters and establishing your fitness. 
Incision Placement
Mommy makeover procedure may include a tummy tuck surgery. In this case, the surgeon will make a hip-to-hip incision above the pubic area. They may use liposuction for improving the contours. Small cuts are placed in strategic locations to reduce stubborn fat deposits. 
In most cases, breast lift and breast augmentation form part of the mommy makeover procedure as well. In such cases, the surgeon will hide the incision line within the natural folds of the breasts. They will make use of common incisions for carrying out different procedures. In any case, the primary goal of the surgeon will be to create targeted results in the least invasive manner. 
Surgical Procedure
During breast augmentation, the surgeon will use saline or silicone implants through a cut placed around the breast. This is if the patient's breasts are sagging or have lost volume following pregnancy. Loose skin may be removed if the breast skin is lax. This is to perform the breast lift in combination with breast augmentation. These kinds of procedures help in achieving firmer breasts and a more youthful appearance. 
Liposuction may be performed by the surgeon on the hips, thighs, upper arms, flanks, and abdomen. Mommy makeovers generally include tummy tuck surgery as well for a smoother and tighter abdomen with less stretch marks. Proven cosmetic surgeons at the ACPS receive patients from Houston, Texas, TX, and nearby areas for mommy makeover surgery.
For more information about The Aesthetic Center for Plastic Surgery (ACPS) physicians and the cosmetic surgery treatments and procedures they perform please click here or call us at 713.799.9999. We have offices in and around Houston, Texas.
Click here to see our pricing list.
Serving Houston, The Woodlands, Sugar Land, Katy, Friendswood, Pearland, League City, Richmond, Spring, Humble, Kingwood, Stafford, Cypress, Fulshear, Missouri City, River Oaks, Piney Point, Hunters Creek, Memorial Close In, Bunker Hill, Southside Place, Afton Oaks, Tanglewood, Crestwoods and all other surrounding Greater Houston, Texas communities and more.