Volbella Dermal Filler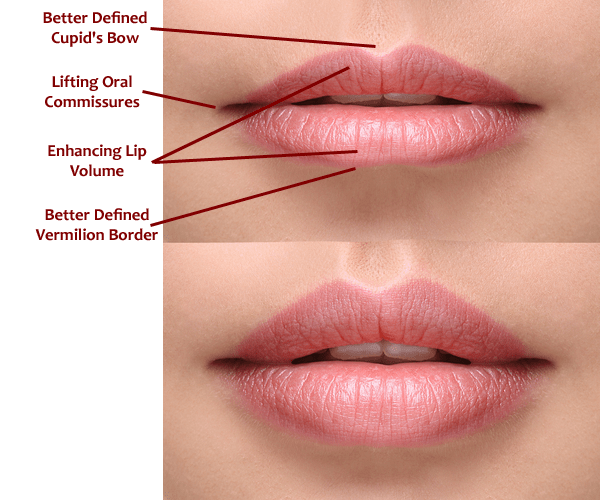 Juvederm Volbella is an FDA approved, non-surgical cosmetic injectable procedure to increase fullness of the lips and mitigate the appearance of fine lines around the lips. The treatment can successfully enhance the patient's pout and make the mouth appear more attractive.  
During the initial consultation, the injection provider will discuss all aspect of the treatment, including its expected longevity of results. Board certified plastic surgeons at the Aesthetic Center for Plastic Surgery (ACPS) provide Juvederm Volbella to patients in Houston, Texas, TX, and surrounding communities. 
Cosmetic Benefits
Juvederm Volbella XC is specially developed to enhance the appearance of lips and mitigate lines around the mouth. The fine, vertical lines around the lips, which are commonly called smoker's lines, can be removed with Volbella. It also treats oral commissures, which are the points where the corners of the mouth turn down.  
Volbella will improve natural lip definition and enhance lip contour by accentuating the outline of the lips. It also addresses marionette lines which appear from the corners of the mouth, down to the chin. Maintenance and cost of future injections is limited with Volbella due to its superior longevity. 
Vycross Technology
Juvederm Volbella is produced by Allergan, Inc., which owns the proprietary filler technology called Vycross. Juvederm Volbella is formulated with Vycross, which is designed to create smoother results that last longer. Vycross blends different molecular weights of hyaluronic acid, which is the key ingredient in Volbella filler gel.  
The uniquely engineered combination of molecular weights contributes to the gel's sustainability. As a result, when the gel is injected in the deeper layers of the skin, it will not disintegrate quickly. Volbella uses lower concentrations of hyaluronic acid because it addresses soft and sensitive areas in and around the lips. But even with this lower concentration, it still provides longer lasting results due to Vycross technology.  
Due to the longer lasting formula of Volbella, patients can continue to enjoy the results for up to one year. Future maintenance costs are reduced, and Volbella proves to be more cost-effective in the long run compared to several other fillers which will sustain for a shorter duration of up to six months even with a higher concentration of HA.  
Study to Determine Efficacy and Longevity
Numerous clinical trials have demonstrated the safety and effectiveness of Juvederm Volbella XC. This includes a major US pivotal study where 168 subjects received Volbella treatment. The subjects were monitored for results and longevity in terms of lip fullness and smoothing of fine lines around the mouth.  
The study found that about two-thirds of subjects treated with Volbella reported improvement in fullness of lips and reduction of peri-oral lines for a period of one year. The safety of the filler gel was also evaluated in the same study.  
Common side effects included temporary responses at the injection sites, such as tenderness, swelling, bruising, redness, firmness, pain, itching and discoloration. Most of the side effects were resolved on their own within a month.  
Cosmetic surgeons at the ACPS receive patients from Houston, Texas, TX, and nearby areas for Juvederm Volbella injections. 
For more information about The Aesthetic Center for Plastic Surgery (ACPS) physicians and the cosmetic surgery treatments and procedures they perform please click here or call us at 713.799.9999. We have offices in and around Houston, Texas.
Click here to see our pricing list.
Serving The Woodlands, Sugar Land, Katy, Friendswood, Pearland, League City, Richmond, Spring, Humble, Kingwood, Stafford, Cypress, Fulshear, Missouri City, River Oaks, Piney Point, Hunters Creek, Memorial Close In, Bunker Hill, Southside Place, Afton Oaks, Tanglewood, Crestwoods and all other surrounding Greater Houston, Texas communities and more.