By Sherri Roberts
sherri@mybeautifulbody.com

What began as a quest to create more attractive tummy tuck results has culminated in a year of multiple honors for Houston plastic surgeon Dr. Christopher Patronella. Dissatisfied with the "flat-as-a-board" abdominal appearance that standard tummy tuck methods produced, Patronella set out to reproduce, via a combination of surgical techniques, the subtle anatomical details that characterize a naturally beautiful, toned feminine abdomen—a 15 year process that resulted in his True Form Tummy Tuck® approach.
The Aesthetic Surgery Journal, considered the premier publication of cosmetic plastic surgery, spotlighted Patronella's method as the "Featured Operative Technique" in its November/December issue article, "Redefining Abdominal Anatomy: 10 Key Elements for Restoring Form in Abdominoplasty." In the article, Patronella details the techniques he uses to create physical characteristics that include a smooth, even skin tone; soft contours of varying depth; and a deep, oval-shaped navel.
Earlier in the year, Patronella won the Fox award for the best paper presented at the Texas Society of Plastic Surgeons annual meeting in San Antonio for his talk on the same subject. He received the award based upon the votes of plastic surgeons throughout Texas who attended the conference. Patronella also presented his method at the 2015 meeting of the American Society for Aesthetic Plastic Surgery in Montreal, and he was invited to present it at a 2016 meeting of the International Society of Aesthetic Plastic Surgery in Argentina.


Patronella said, "One of women's greatest fears about having a tummy tuck is that it will look unnatural and easily identified as a surgical looking abdomen rather than their natural state. Through careful analysis of what creates an aesthetically appealing abdomen and reproducing those features, we can offer patients a much better outcome—one that allows them to feel more confident wearing a swimsuit and going to the pool." He added, "Women will wear tummy tuck results the rest of their lives. They deserve the best plastic surgery has to offer."
Dr. Christopher Patronella is a founding partner of The Aesthetic Center for Plastic Surgery (ACPS) one of the largest private cosmetic plastic surgery practices in Texas, and a clinical professor of surgery in the Department of Plastic Surgery at the University of Texas Medical Branch in Galveston. He and his ACPS colleagues have introduced numerous plastic surgery innovations to improve patients' safety and aesthetic results. In addition to performing facial, breast, and body contouring surgery, Dr. Patronella offers a wide range of nonsurgical treatments with minimal recovery time required to help women and men look and feel their best.
View Marketwired press release.
For more information about The Aesthetic Center for Plastic Surgery (ACPS) physicians and the cosmetic surgery treatments and procedures they perform please click here or call us at 713.799.9999. We have offices in and around Houston, Texas.

Tummy Tuck Surgery (Abdominoplasty) Before and After Pictures


Tummy tuck cosmetic surgery is designed to restore a firmer, flatter abdomen by removing excess skin and fat, and in some cases, tightening the underlying abdominal muscles. During the initial consultation, the first priority of the surgeon will be to help the patient make an informed decision regarding the procedure.
The plastic surgeon may make use of tummy tuck surgery before and after photos during the consultation process. The Aesthetic Center for Plastic Surgery is a state of the art practice providing tummy tuck and other procedures to patients in Houston TX and surrounding communities.
What are Tummy Tuck Before and After Photos?
'Before and after' photos in case of tummy tuck plastic surgery refer to a pair or group of images belonging to a previous patient who has undergone the same procedure with a successful outcome. The pictures are taken prior to the procedure and after the procedure at a stage when full effects of the surgery have appeared.
The cosmetic surgeon will take the pictures with the consent of the patient and present them before new patients in a discreet manner. The purpose of the surgeon is to educate new patients about various aspects of tummy tuck surgery and apprise them of its potential effectiveness. The photos serve as a useful visual aid in this process.
Patients in Houston, TX have an opportunity to receive tummy tuck and various other surgeries for the breast, body and face at the Aesthetic Center for Plastic Surgery.
Advantages
When a new patient steps into the office of the plastic surgeon for the first time for an abdominoplasty consultation, they may only have a vague idea of how the procedure may help them achieve their personal aesthetic goals. Some patients may need a full tummy tuck, while others may only need a partial abdomioplasty. In some cases, the procedure may be combined with liposuction or other surgeries for more comprehensive results.
In all such situations, it can be confusing for a patient to make the most appropriate choices. This is where the surgeon can use abdominoplasty before and after pictures to enable the patient to make the right decisions for their own benefit and future harmony.
Realistic Expectations
According to many experts, the most satisfactory results in any aesthetic procedure can be achieved when the patient has clear aesthetic goals, positive thinking and realistic expectations. With the help of tummy tuck before and after pictures, the patient will know clearly what to expect and what not to expect from the surgery. This will avoid the risk of any misunderstanding or disappointment occurring at a later stage.
This will be better for everyone involved. Any surgeon wants the patient nodding in approval but not a total shock of surprise as if they had no idea this procedure was going to turn out this way.
Digital Photos Online
Many forward-thinking plastic surgeons are building professional websites to represent their practice. They may include a separate Photo Gallery section on the site, which presents digital versions of tummy tuck before and after photos.
Candidates for tummy tuck procedure may simply view the pictures online in the privacy and comfort of their home or office. It can prepare them better for a more meaningful discussion when they visit the surgeon's office for a consultation.
For more information about The Aesthetic Center for Plastic Surgery (ACPS) physicians and the cosmetic surgery treatments and procedures they perform please  click here or call us at 713.799.9999. We have offices in and around Houston, Texas.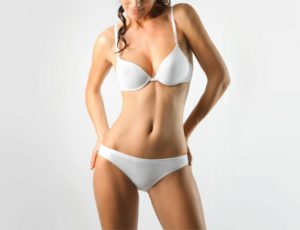 Women or men who are bothered by the appearance of sagging skin around their midsection or having loose abdominal muscles following weight loss or pregnancy, may consider tummy tuck cosmetic surgery. Clinically called abdominoplasty, the procedure can be tailored to meet the specific aesthetic needs and goals of a patient.
As a part of tummy tuck, the plastic surgeon will usually remove loose skin, remove unwanted fat deposits, and tighten the underlying weak abdominal muscles. The Aesthetic Center for Plastic Surgery is a leading practice providing tummy tuck and other procedures to patients in Houston, TX and surrounding communities.
Suitable Candidates
Adults who are unhappy with the appearance of loose or droopy skin around the abdomen, and carry excess fat deposits in the midsection which are resistant to diet or exercise, may make tremendous candidates for tummy tuck plastic surgery. The candidate should be in good general health, be a non-smoker or willing to stop smoking several weeks in advance, and have realistic expectations from the procedure.
Tummy Tuck Variants
A number of variations are available in tummy tuck procedure. The cosmetic surgeon will explain the different options, and help the patient make the right choice. The Aesthetic Center for Plastic Surgery receives patients from Houston, TX and nearby locations for tummy tuck surgery.
Traditional Tummy Tuck: This procedure will involve a hip to hip incision along with incisions around the navel area. The procedure is commonly combined with liposuction, and is designed to address the entire abdominal area.
Partial Tummy Tuck: Partial or mini tummy tuck may be recommended for patients who only require improvements in the abdominal portion below the navel. The procedure involves a single incision, and does not include repositioning of the navel.
Endoscopic Tummy Tuck: The procedure involves the insertion of tiny camera attached to an endoscope to perform the procedure in a more targeted manner. The technique results in minimal scarring, and typically used for patients with separated abdominal muscles at the midline of the belly.
Extended Tummy Tuck: This technique can treat an area larger than traditional tummy tuck, and involves the removal of love handles on either side of the waist in addition to fat and skin reduction in the belly region.
Circumferential Tummy Tuck: If the patient has undergone massive weight loss, resulting in large amounts of loose skin, a circumferential tummy tuck may be performed to restore a firmer, tighter abdomen.
Tummy tuck surgery can take several hours, depending on the type of technique chosen. An experienced surgeon will be able to keep the scarring visibility minimal by placing incisions in discreet locations. The procedure may be performed with the patient under general anesthesia or IV sedation.
Recovery
Patients should follow the surgeon's instructions diligently in order to ensure safer and faster healing. The downtime involved in tummy tuck may usually be around 10 to 14 days. Moderate walking can be done along with light physical activity at home during this period to aid healing. However, vigorous exercises and lifting of heavy weights, heavy grocery bags, a small child, a vacuum cleaner, for example, should be avoided for at least a month.
For more information about The Aesthetic Center for Plastic Surgery (ACPS) physicians and the cosmetic surgery treatments and procedures they perform please  click here or call us at 713.799.9999. We have offices in and around Houston, Texas.