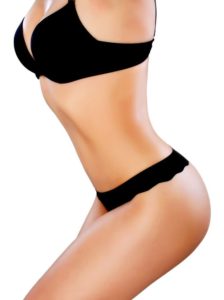 Tummy tuck cosmetic surgery is a highly customizable procedure. Therefore, the costs of the procedure will vary from one patient to another, depending on the technique chosen. Several other factors will also impact the overall monetary amount of surgery as well.
An experienced plastic surgeon will discuss all aspects of tummy tuck surgery during the initial consultation, including the estimated costs. The Aesthetic Center for Plastic Surgery provides tummy tuck and other surgeries to patients in Houston TX and surrounding areas.
Factors that may Influence the Price Tag
The following factors can influence the overall dollar figure of tummy tuck plastic surgery:
The geographic location of the practice
The skills and experience of the surgeon
The type of tummy tuck technique chosen
The type of surgical technology involved
The fee charged by the anesthesiologist
The costs of the surgical facility
The Aesthetic Center for Plastic Surgery receives patients from Houston, TX and nearby locations for tummy tuck surgery.
Your Checking Account and Different Types of Tummy Tuck
The cosmetic surgeon will explain different tummy tuck options along with their estimated costs to help the patient make an informed decision. A partial or limited tummy tuck surgery that focuses only on the lower abdominal area may cost from $5,000 to $7,000. This can depend on the amount of liposuction required.
A traditional tummy tuck that addresses both lower and upper abdomen may cost in the range of $9,500 to $12,000. The procedure involves substantial repositioning of overlying skin along with relocation of the navel. An extended tummy tuck, which involves liposuction in the love handles or flanks, may set you back around $12,000 to $14,000.
Anesthesia Cost
Anesthesia may be administered by an anesthesiologist or a nurse. In most cases, anesthesia expenses are charged by the hour. A skilled and experienced anesthesiologist may charge at the rate of $500 or more.
Additional Financial Considerations
Some surgeons may include the dollar amount of elastic support garment with the overall stipulated price of surgery. However, if the garment needs to be replaced, it may cost around $100. Pain medication with insurance may cost less than $100 for a prescription, but without insurance it may consume a few hundred dollars from your net worth.
Insurance for Tummy Tuck
Some insurance plans may actually contribute if not entirely cover the costs of tummy tuck surgery because of its functional and health benefits. Patients with a functional impairment such as boils, rashes, infections, or backache due to a heavier tummy and excess skin may qualify for insurance coverage.
Insurance will typically cover the financial amount of a limited tummy tuck procedure, which involves just enough skin removal to resolve functional concerns. The surgeon's office may be able to offer guidance and support with regard to the insurance process.
Financing this Endeavor
Patients who are ineligible for insurance coverage for abdominoplasty will usually qualify for medical loans from third party financing companies. Credit card extended payments, borrowings from family and friends, loans from banks, and even crowd funding are financing options that may be explored by the patients.
For more information about The Aesthetic Center for Plastic Surgery (ACPS) physicians and the cosmetic surgery treatments and procedures they perform please  click here or call us at 713.799.9999. We have offices in and around Houston, Texas.