Sclerotherapy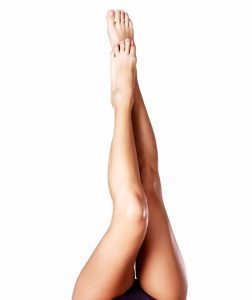 Sclerotherapy injectable treatment is a safe and proven in-office treatment to eliminate spider veins and minor varicose veins. The treatment provider will explain how sclerotherapy procedure works and talk about its potential benefits during the pre-op consultation. The provider may also present sclerotherapy before and after photographs at the first meeting
The provider will ensure that the patient is properly educated about the procedure and is able to make an informed decision. Board certified plastic surgeons at the Aesthetic Center for Plastic Surgery (ACPS) provide sclerotherapy to patients in Houston, Texas, TX, and surrounding locations.
What are sclerotherapy before and after images?
Before and after photographs in case of sclerotherapy refer to a set of images belonging to a previous patient who has received the same injectable treatment with successful results. The photos include images taken prior to the treatment and after the treatment at a time when all treatment sessions have been completed and full results are visible.
The treatment provider will ensure that the pictures are obtained from the patient with their express consent. The patient's identity is kept undisclosed, and the photos will be presented before new patients in an appropriate manner.
The provider will use the pictures as a visual tool to explain to new patients what sclerotherapy can or cannot do for them which would have to come up during the consultation because right now for this particular surgery these images are not found on the website. With that said, these images for this type of surgery could be posted on the site at any time.
Advantages
Sclerotherapy is an old and time-tested treatment, but many patients may not know how it works and what kind of results it may produce. A patient seeking spider vein removal may be unsure about the potential benefits of a unique, injectable treatment such as sclerotherapy.
Some patients may need more treatment sessions than others to meet their aesthetic goals, or may need sclerotherapy in combination with another procedure. In all such cases, the provider can help the patient make the right decisions by making use of sclerotherapy before and after images.
Keeping realistic expectations
An experienced provider will know that before and after photos can play a vital role in ensuring that the patient forms realistic expectations from the procedure. In a safe, non-surgical treatment such as sclerotherapy, the patient can achieve the best satisfaction levels when they have a clear idea about the procedure and its potential outcome.
With the help of sclerotherapy before and after photos, the provider can ensure that the patient knows what to expect and what not to expect from the treatment. This simple exercise will mitigate the risk of any disappointment for the patient at a later stage.
Sharing images on social media
A picture says more than a thousand words. Surgeons can make maximum impact by disseminating before and after photos of innovative procedures through social media. This will not only put their practice on the forefront, but also increase awareness among patients about procedures such as sclerotherapy.
The before and after images on the site indicate to anyone that ACPS has a profound depth of their abilities and have no qualms in regards to displaying their skilled work to anyone who has internet access which in this 5G world is just about everyone. Their plastic surgery acumen is clear to patients from all walks of life.
Image sharing can be done easily through popular social media platforms such as Facebook, Pinterest, Instagram, and YouTube. New patients can be better prepared during the consultation if they have already reviewed sclerotherapy images online. Cosmetic surgeons at ACPS receive patients from Houston, Texas, TX, and nearby areas for sclerotherapy.
For more information about The Aesthetic Center for Plastic Surgery (ACPS) physicians and the cosmetic surgery treatments and procedures they perform please click here or call us at 713.799.9999. We have offices in and around Houston, Texas.
Click here to see our pricing list.
Serving The Woodlands, Sugar Land, Katy, Friendswood, Pearland, League City, Richmond, Spring, Humble, Kingwood, Stafford, Cypress, Fulshear, Missouri City, River Oaks, Piney Point, Hunters Creek, Memorial Close In, Bunker Hill, Southside Place, Afton Oaks, Tanglewood, Crestwoods and all other surrounding Greater Houston, Texas communities and more.