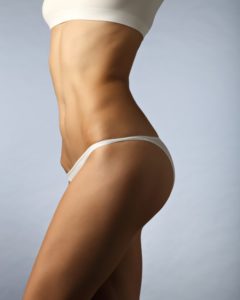 A mommy makeover is one of the most transformative cosmetic surgery procedures for women. However, the procedure combines multiple surgeries and should only be chosen after an objective assessment of the patient's health and her aesthetic priorities.
The patient should freely ask questions from the surgeon during the initial consultation in order to make a well-considered decision.
It is also an astute idea for a patient to write down the questions in advance and carry the list of questions to the surgeon's office for the pre-op consultation. This will ensure that all pertinent doubts and concerns are efficiently addressed. Tremendous, committed, and board certified plastic surgeons at the Aesthetic Center of Plastic Surgery (ACPS) provide mommy makeover surgery to patients in Houston, Texas, TX, and surrounding communities.
 
Questions to Ask
The patient may ask the following questions and more during a mommy makeover consultation with the surgeon:
Are you board certified in

plastic surgery

?

How long have you trained and how much post-training experience do you have in this area?

Am I a good candidate for a mommy makeover surgery?

What procedures, both surgical and non-surgical, would you recommend as part of my mommy makeover?

Would you perform the surgery at a hospital or an accredited surgery center?

Can I meet you during each of my visits to your office in connection with my surgery?

Will the anesthesia be performed by a qualified and experienced anesthesiologist?

Are there any preparatory measures I need to take prior to the surgery?

Can I have access to a few mommy makeover 'before and after' images?

Will your office be able to provide a few testimonials of your past patients?

Where do you receive most of your patients from?

Is the recovery going to be long and difficult, and how much leave should I apply for at the workplace?

Would your nursing staff be available to help with changing of dressings after the surgery?

Are there any options to make my mommy makeover less invasive?

Is your practice equipped to handle an emergency?

What surgical accessories would I need after the surgery, and will your office provide these?

Do I need to lose some weight to improve my mommy makeover results?

In case of tummy tuck, how low will you make the incision?

How conspicuous will be the scars after the surgery?

How will my belly button appear after the surgery?

Is it possible to remove my stretch marks as part of the surgery?
Questions about Cost
Mommy makeover is typically performed as an elective procedure, and insurance coverage will not be possible. Therefore, patients should seek a complete clarification on the costs involved, including any pre- and post-operative expenses. If the surgeon's office can offer guidance about third party financing options, the patient may choose to consider those options.  
Remarkable and adroit cosmetic surgeons at ACPS receive patients from Houston, Texas, TX, and nearby areas in the awesome and magnanimous state of Texas for mommy makeover and various other cosmetic and reconstructive surgeries.
For more information about The Aesthetic Center for Plastic Surgery (ACPS) physicians and the cosmetic surgery treatments and procedures they perform please click here or call us at 713.799.9999. We have offices in and around Houston, Texas.