Gynecomastia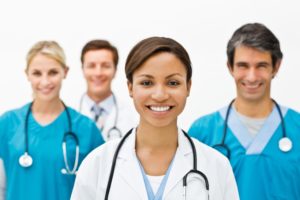 The decision to undergo male breast reduction plastic surgery (gynecomastia) should be made after careful consideration, and after achieving clarity on all concerns and doubts that the patient may have. 
At the time of the pre-operative consultation, the patient will have an opportunity to ask questions regarding the surgery and the surgeon's background. 
Patients who learn about the procedure will usually feel more comfortable with their decision and accomplish higher levels of satisfaction from the outcomes. A responsible surgeon will address all questions that the patient has in a detailed and accurate way.
Board certified plastic surgeons at the Aesthetic Center for Plastic Surgery (ACPS) provide male breast reduction to patients in Houston, Texas, TX, and surrounding locations.
Questions about the Surgeon
Do you have a board certification in plastic surgery?

How many years of training and experience do you have in the field of plastic surgery?

Which surgical facility would you recommend for the male breast reduction surgery in my case?

Do you have staff privileges at a local hospital?

In the event of an emergency situation, is your practice equipped to handle it?

In case the outcomes of the procedure are not as discussed beforehand, would you undertake a revision surgery?
Questions about Gynecomastia
Am I a suitable candidate for male breast reduction cosmetic surgery

?

What surgical technique would you recommend in my case?

Will I require only excision surgery or a combination of liposuction and excision?

Will the procedure involve general anesthesia or local anesthesia?

How long will it take to complete the procedure? Can I return home on the day of the surgery itself?

Are there any lifestyle changes that I need to make prior to the procedure?

Can I view a video of the surgery or review some male breast reduction before and after pictures of previous patients?
Questions about Recovery 
Will the recovery be painful and long?

How much leave from work should I budget for after the gynecomastia procedure?

Are there any steps that I can take for a safer and faster recovery?

Are there any potential risks and complications that I should be aware of?

When can I resume work or go back to my regular routine, including working out?
Questions about Costs
How much would male breast reduction surgery cost?

Does your cost estimate include pre and post-operative expenses?

Will the costs decrease if I choose to have my procedure performed at an accredited surgical center instead of a hospital?

Will I have to bear additional expenses for post-op appointments?

Can I get a discount if I undergo gynecomastia surgery along with another procedure simultaneously?

Will your office be able to offer me guidance on insurance and financing?
In case the patient is not clear about the surgeon's answer to any of their questions, he should unhesitatingly ask the question again or seek further clarification. It is vital to be completely satisfied and have clarity about the procedure prior to proceeding with a significant procedure such as gynecomastia.
Cosmetic surgeons at the ACPS receive patients from Houston, Texas, TX, and nearby areas for male breast reduction.

For more information about The Aesthetic Center for Plastic Surgery (ACPS) physicians and the cosmetic surgery treatments and procedures they perform please click here or call us at 713.799.9999. We have offices in and around Houston, Texas.
Click here to see our pricing list.