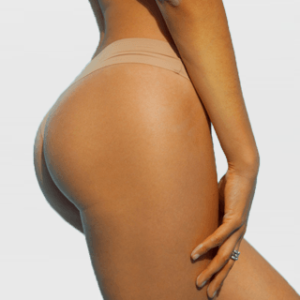 Fat transfer buttock augmentation or Brazilian butt lift cosmetic surgery is a personal journey for a patient. They should be completely convinced about the procedure, the choice of the surgeon and the related aspects before they decide to go ahead with it. Therefore, it is important to ask questions and have full clarity on all issues during the pre-operative consultation.
The ACPS plastic surgeons will encourage the patient to ask questions and address all their doubts and concerns in a satisfactory manner. They provide Brazilian butt lift to patients in Houston, Texas, TX, and surrounding communities.
Do you have a board certification in plastic surgery?
Brazilian butt lift is a major plastic surgery procedure that should ideally be performed a fully trained and board certified plastic surgeon. A board certified surgeon will invest in advanced surgical techniques, continuing education, and latest safety protocols to maintain the best standards of care.
Do you have a membership of any professional society or group?
Surgeons who are active members of leading groups or societies related to cosmetic surgery will usually have more access to the latest developments and innovations in the field. They will be more aware and have an opportunity to offer cutting edge surgical solutions to their patients.
Do you offer traditional or fat transfer butt lift?
Less invasive surgical techniques are now available to perform buttock augmentation or lift without the use of implants and even without trimming away excess tissue and skin from the area. The patient should have a clear idea of the distinction between different techniques in order to make an informed decision.
Have you performed fat transfer butt augmentation in the past?
Some surgeons may be experienced in a variety of procedures, but the patient's concern should be to determine if they have specific experience in Brazilian butt lift or fat transfer buttock augmentation – a procedure that they are seeking. A cosmetic surgeon with adequate experience in this procedure will be better place to produce desirable and predictable results.
How much would it cost me to undergo a butt lift at your practice?
The dollar amount is an important factor for many patients because buttock augmentation and Brazilian butt lift are elective procedures, which will not be covered by health insurance. The patient should have a clear idea about the costs, including the pre- and post-operative expenses before they make a decision.
What are the risks and complications in fat transfer buttock augmentation?
While fat transfer buttock augmentation is less invasive and involves reduced risk, the patient should still have full information about the potential risks and complications. They can make a well-considered decision after assessing the risks and benefits associated with the surgery.
Can I review your testimonials and see any butt lift before and after images?
Testimonials of past patients and before and after photographs will help the patient gain better insights about the surgeon as well as the procedure. They will be able to form realistic expectations and make better choices. The surgeons at ACPS receive patients from Houston, Texas, TX, and nearby areas for Brazilian butt lift surgery.
For more information about The Aesthetic Center for Plastic Surgery(ACPS)physicians and the cosmetic surgery treatments and procedures they perform please click here or call us at 713.799.9999. We have offices in and around Houston, Texas.