NeoGraft Hair Restoration Before And After Photos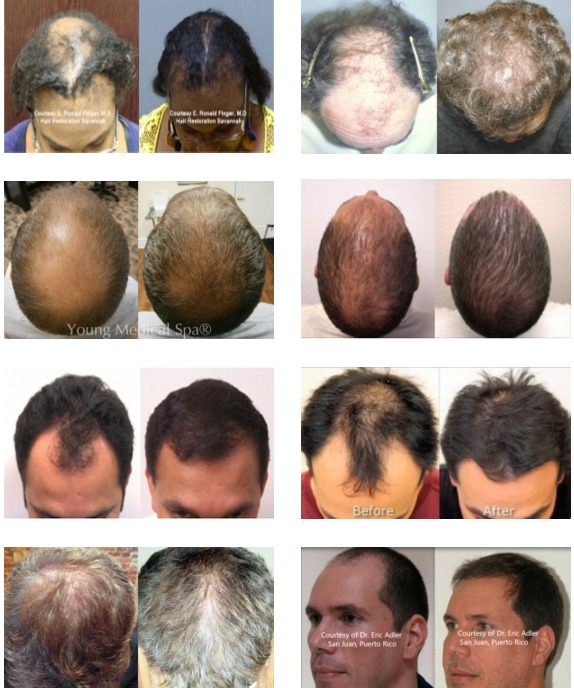 Hair transplantation is an effective and successful treatment for people seeking to restore healthier, fuller hair. Now patients can achieve thicker hair with a less invasive hair transplantation procedure called NeoGraft.
The NeoGraft provider will inform the patient about various aspects of the procedure at the time of the pre-treatment consultation. Additionally, they may display before and after photos of previous NeoGraft patients.
The primary goal of the NeoGraft provider will be to educate the patient on the various advantages and limitations of the procedure to allow them to make a judicious choice.
Board certified plastic surgeons at the Aesthetic Center for Plastic Surgery provide NeoGraft hair restoration to patients in Houston, Texas, TX, and surrounding communities.
NeoGraft Hair Restoration Before and After Photos
NeoGraft hair restoration before and after photos refers to a pair or group f pictures of previous patients who have achieved desirable results with this procedure. These images include pictures that are taken before as well as after the treatment at various stages of the NeoGraft procedure and showcase the final hair restoration results of the procedure.
The treatment provider will attain these photos with the full consent of the patient and will show them to new patients in a discreet and judicious manner. The only reason for showing these pictures is to help the new patient gauge the potential effectiveness of NeoGraft.
This allows prospective patients to develop reasonable expectation about the hair restoration procedure and make an enlightened decision.
Advantages
Individuals considering an advanced hair restoration procedure such as NeoGraft may have concerns on its outcomes and how it may improve their hair appearance.
Certain patients need only a minor hair transplant for the restoration of their hairline or to treat a few small balding patches, while others may require a more comprehensive procedure to address large balding areas on the scalp.
Therefore, it is entirely natural for a new patient to be unsure or confused about choosing a suitable hair restoration treatment as well as the adequate level of treatment that they need. At this point, the provider can display NeoGraft before and after pictures to patients to help them make the correct decision.
Developing Realistic Expectations
At the time of the pre-treatment consultation, an experienced treatment provider will show the patient NeoGraft hair restoration before and after pictures to enable them to develop reasonable expectations form the procedure. Patients with realistic expectations typically achieve higher satisfaction levels and are not disappointed at a later stage.
Digital Images on Instagram
The surgeon may feature digital versions of NeoGraft before and after images on their practice website and share them through Instagram as well. This is not the case right now but that does not mean ACPS cannot at any time update their website. New patients can see these pictures on the web if this website is updated, as just mentioned, before deciding to schedule a consultation with the surgeon.
A patient now can request to see these images during the consultation which is critical anyhow. ACPS believes in transparency which is why they have so many satisfied former patients.
NeoGraft 'before and after' pictures create an even more compelling effect when shown as slideshows. The surgeon can use Instagram Stories and other innovative features to provide patients with more information on NeoGraft hair restoration.
Cosmetic surgeons at the ACPS receive patients from Houston, Texas, TX, and nearby areas for NeoGraft hair restoration procedure.


For more information about The Aesthetic Center for Plastic Surgery (ACPS) physicians and the cosmetic surgery treatments and procedures they perform please click here or call us at 713.799.9999. We have offices in and around Houston, Texas.
Click here to see our pricing list.