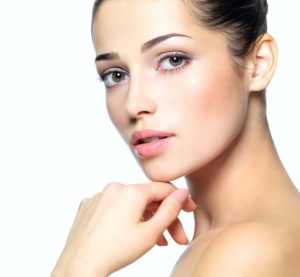 Neck lift, clinically known as lower rhytidectomy, is a relatively less invasive cosmetic surgery procedure. However, it will still have a significant recovery component attached to it. The patient should be prepared to take the recovery seriously and follow the surgeon's instructions for a safe and quick recovery.
During the initial consultation as well as at the time when the patient is leaving for home after the surgery, the surgeon or their team will discuss the steps to be followed in recovery. Board certified plastic surgeons at the Aesthetic Center for Plastic Surgery provide neck lift to patients in Houston, Texas, TX, and surrounding locations across the horizon.
 
Post-Operative Downtime
Following the neck lift plastic surgery, the patient will typically go through a downtime of about one week. Mild pain and soreness in the incision areas may be experienced in the first few days, which can be managed with prescribed pain medications. The patient should take plenty of rest at home during the first week. Working patients should ideally apply for leave well in advance so that they can have a stress-free initial recovery at home.
 
Promoting Blood Flow
Although the patient should stay indoors during the first week after neck lift, but from the second day of the surgery, they should perform short walks at home and perform light activities. This will help to promote the blood flow in the incision areas and expedite healing.
In the first few days, the patient should wear loose fitting clothes that button up the front. Vigorous exercises and heavy lifting of weights should be avoided for a few weeks.
 
Staying Alert to Abnormal Signs
Following the neck lift surgery, most patients will have mild bruising and swelling, which will disappear gradually. But if the swelling is abnormal and persistent, or the patient experiences other warning signs such as severe and prolonged pain in the incision sites, presence of pus, high fever, or dizziness, they should promptly seek medical attention. Infection risks can be mitigated by protecting against exposure of the incision sites to contamination.
 
Temporary Side Effects
Pain and discomfort, and mild bruising and swelling are common post-surgical side effects of neck lift. Patients should also note that some degree of scarring is inevitable in any surgical procedure, including neck lift. But the scars will gradually fade away into thin, white lines over time.
In any case, a skillful surgeon will place the incisions in natural creases of the neck or other discreet locations. Experienced and judicious cosmetic surgeons at the Aesthetic Center for Plastic Surgery receive patients from Houston, Texas, TX, and nearby areas for neck lift.
 
Results
Noticeable enhancements in the neck appearance will be visible once the bandages are removed after neck lift surgery. Over the next few months, full results will establish as the swelling resolves completely.
Most patients would be able to have a firmer and tighter neck and a more defined jaw line for about five to 10 years, or even more in some cases. Patients should maintain a healthy diet and exercise regimen for extended benefits of neck lift.
For more information about The Aesthetic Center for Plastic Surgery (ACPS) physicians and the cosmetic surgery treatments and procedures they perform please click here or call us at 713.799.9999. We have offices in and around Houston, Texas.