Vein treatment cost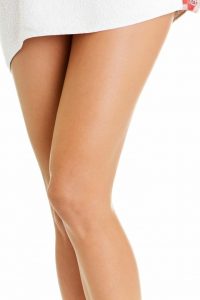 Sclerotherapy is a safe and effective way to get rid of spider and small varicose veins. The fact that it is only involves an injectable procedure makes this treatment the preferred option for many patients. When compared to other surgical and non-surgical vein removal procedures, sclerotherapy is also the most affordable one. You will get an estimate as to what this entire procedure would cost you, during your initial consultation.
At the time of your initial consultation, your treatment provider will educate you regarding the procedure so that you could make an informed decision. In addition to that, you should clear all of your doubts and concerns from your own side as well before the treatment starts.
Board certified plastic surgeons at the Aesthetic Center for Plastic Surgery (ACPS) provide sclerotherapy to patients in Houston, Texas, TX, and surrounding communities.
Cost of sclerotherapy when compared to other techniques
Sclerotherapy is a relatively more cost-effective treatment when compared to most other surgical and non-surgical procedures. The procedure is safe and can be informed in-0ffice. The typical costs, such as surgical center charges and a cosmetic surgeon's fee can be avoided in sclerotherapy.
In a surgical vein removal procedure, you will have to pay additional costs during pre and post-operative treatment. These costs include medical tests, prescription medication, etc. All of these cost components may be avoided or reduced in sclerotherapy.
Advanced non-surgical methods such as ultrasound and laser will involve considerable additional expenses because of the equipment required for it. Above all, such treatments are often only available at selected health facilities, usually in metropolitan cities, which increase the costs further.
Factors influencing the cost
There are many factors that influence the cost of sclerotherapy. First, the geographical factor can impact the prices of the treatment if the facility is located close to a major urban center. Secondly, the expertise of your doctor and staff would determine their fee and impact the overall cost of the treatment. However, the quality of treatment should not be compromised because cost. Hence it is vital to choose the best cosmetic surgeon for your needs.
If your treatment provider is a well-qualified and experienced, you are in safe hands. Board certified surgeons usually invest in the highest quality standards and best medical practices. The cost for a less-trained specialist with no certification and lower credentials would be lower. But this could adversely impact the results of your sclerotherapy as well.
Treatment sessions
Depending on the severity of the problem, the cost of sclerotherapy can vary between two patients at the same facility. For instance, some patients will only need 1 or 2 sessions while for a severe case, more than 2 sessions might be essential.
For the removal of stubborn veins, your surgeon may sometimes have to re-treat the targeted area. If the situation demands, another technique may have to be performed in conjunction with sclerotherapy, thereby impacting the price tag.
Insurance coverage for sclerotherapy
Your insurance provider might provide either full or partial coverage for sclerotherapy. However, this coverage is only applicable if the procedure is performed as a medical necessity to remove painful veins. Cosmetic surgeons at ACPS receive patients from Houston, Texas, TX, and nearby areas for sclerotherapy.
For more information about The Aesthetic Center for Plastic Surgery (ACPS) physicians and the cosmetic surgery treatments and procedures they perform please click here or call us at 713.799.9999. We have offices in and around Houston, Texas.
Click here to see our pricing list.
Serving The Woodlands, Sugar Land, Katy, Friendswood, Pearland, League City, Richmond, Spring, Humble, Kingwood, Stafford, Cypress, Fulshear, Missouri City, River Oaks, Piney Point, Hunters Creek, Memorial Close In, Bunker Hill, Southside Place, Afton Oaks, Tanglewood, Crestwoods and all other surrounding Greater Houston, Texas communities and more.