Restylane Dermal Filler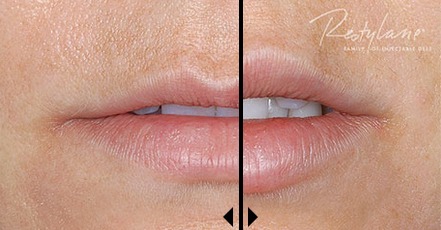 Restylane is a solid, respectable, and safe facial filler. It is priced relatively at affordable rates in comparison to other non-surgical cosmetic procedures. There are thousands of adults in the United states that benefit from Restylane and other FDA-approved dermal fillers. This is because of the sustainability and cost-effectiveness of these anti-aging procedures.
The treatment provider, during initial consultation, will explain all factors of the injectable procedure in detail. This will include its estimated costs. Any dedicated treatment provider will hope to educate the patient completely about the procedure in order to help them make a well-considered decision.
The Aesthetic Center for Plastic Surgery (ACPS), led by board certified plastic surgeons, provides Restylane soft tissue filler injections to patients in Houston, Texas, TX, and surrounding locations.
Restylane Cost Factors
Restylane injectable treatment costs can marginally vary from one patient to the next and one provider to the other. Patients getting the treatment at the same provider may also end up paying different costs depending on various factors.
Location of treatment provider
Leading cities and urban centers have a higher average cost of living as compared to other parts of the country. This is because of high median household income, real estate costs and other local factors. Practices in remote interior towns may be able to provide the treatment at a slightly lower rate.
Quality standards offered
There are different quality standards at each plastic surgery practice. This means there will be different maintenance costs as well. Treatment providers with experienced staff, advanced facilities and personalized attention and care may charge more for their superior services. It is important that you don't let cost become a factor before quality.
Extent of Restylane treatment
Correction requirements of the patient will dictate the overall cost of the Restylane treatment. The volume of dermal gel will depend on the amount of facial surface area that needs treatment and the degree of improvement required. Few practices charge on the basis of the location of the treatment area. Others may charge on the basis of syringe.
Ask for Special Offers
Sometimes, cosmetic surgery practices or Restylane manufacturer run special promotions and discounts for a specific time period. You may be able to avail a special discounted rate for your injections. Your overall financial picture may be reduced if you combine two or more cosmetology procedures as well – that's just basic economics. However, this really depend on the treatment provider.
Restylane Insurance and Financing Options
Your health insurance company will not usually cover the costs of Restylane treatment. This is because it is an elective procedure. Sometimes, in rare situations, Restylane is recommended by doctors as a medical necessity.
You may be able to acquire partial or full coverage in this instance. There are several financing options that can help you pay for your Restylane treatment, such as credit cards and loans. You could also seek a loan at low interest rates from dedicated medical care financing businesses.
Cosmetic surgeons at the ACPS receive patients from Houston, Texas, TX, and nearby areas for Restylane facial filler injections and various other facial rejuvenation procedures.
For more information about The Aesthetic Center for Plastic Surgery (ACPS) physicians and the cosmetic surgery treatments and procedures they perform please click here or call us at 713.799.9999. We have offices in and around Houston, Texas.
Click here to see our pricing list.
Serving Houston, The Woodlands, Sugar Land, Katy, Friendswood, Pearland, League City, Richmond, Spring, Humble, Kingwood, Stafford, Cypress, Fulshear, Missouri City, River Oaks, Piney Point, Hunters Creek, Memorial Close In, Bunker Hill, Southside Place, Afton Oaks, Tanglewood, Crestwoods and all other surrounding Greater Houston, Texas communities and more.