TIGHTEN UP SAGGING FACE & NECK SKIN WITH ULTHERA. NO CUTTING OR DOWNTIME REQUIRED!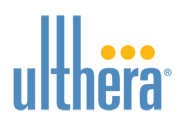 If you're starting to notice your skin is not as firm as it used to be, but you're not ready to take the plunge of having surgery, Ulthera nonsurgical skin tighteningcould be just the solution you're looking for.
Ulthera, which is FDA-approved for skin tightening, uses tried-and-tested ultrasonic technology to penetrate into the deep foundation below the skin to repair collagen and stimulate the production of fresh, new collagen. This natural protein—which starts to break down as we grow older, resulting in sagging and wrinkles—helps skin to stay firm, strong, and smooth.
In just a quick 30 to 60 minute office treatment, you will be on your way to restoring a more youthful, uplifted look to your face!
PRICING FOR ULTHERAPY
Our Ultherapy prices generally range between $1600 and $4400. Each treatment is customized based upon an evaluation of your skin's characteristics, the areas you desire to improve, and the number of treatment lines that are required.
To schedule your consultation with one of our plastic surgeons call us at 713.799.9999.