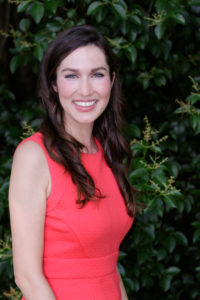 Dr. Abigail Rodriguez – ACPS Fellow
As the ACPS Fellow for 2020 – 2021, Dr. Abigail Rodriguez,  is a fully-trained plastic surgeon who graduated from the 6-year plastic surgery residency program at the Baylor Scott & White Memorial Hospital in Temple, Texas. Under the supervision of ACPS surgeons, Dr. Rodriguez performs consultations, a broad range of plastic surgery procedures, and cosmetic injectable treatments at a significantly reduced rate for interested patients. View fellowship plastic surgery procedure price list here.
Dr. Rodriguez elected to pursue an additional year of training through the ACPS Fellowship Program to further perfect her plastic surgery skill and expertise through one-on-one mentoring and training with ACPS's seven surgeons. Selected from numerous plastic surgery residents who applied for the ACPS Fellowship, Dr. Rodriguez has demonstrated a strong commitment to the attributes which have made ACPS one of the nation's top aesthetic plastic surgery groups: excellence, innovation, and dedication to advancing the art and science of plastic surgery through continual research. These qualities mesh with his own professional goals, to consistently deliver high-quality results with compassion and safety.
Dr. Rodriguez considers it an honor to help people to be the best version of themselves, one of the most exciting aspects of her profession. She looks forward to meeting you and helping you achieve a beautiful result that is individualized to your goals and needs.
Schedule your Complimentary Virtual Consultation
For our patient's safety and convenience, our fellow doctors will be offering complimentary virtual consultations beginning July 2020. Virtual consultations are a fast, simple way for our doctors to develop a personalized surgical plan and quote for you via phone and email. Our doctors will conduct a contactless exam with photos, once a surgical plan has been developed, our patient coordinator will provide you with a personalized quote. At this point, we will schedule a virtual video chat to discuss the procedures and recovery with the doctor.
To begin your virtual consultation with Dr. Rodriguez, please contact the fellowship coordinator Victoria Flores at victoria.flores@acps.com or phone at 281-798-7104.
To schedule a consultation with Dr. Rodriguez, please complete the form below.