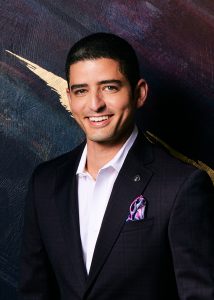 Dr. Courtney El-Zokm
Personalized & Compassionate Patient Care by Dr. Courtney
Dr. Courtney El-Zokm, referred to as Dr. Courtney by his patients, has devoted many years to honing his skills specifically in cosmetic and reconstructive plastic surgery. He is committed to creating balanced and natural results through meticulous attention to detail. While completing his plastic surgery fellowship, Dr. Courtney was recognized by the American Society of Plastic Surgeons for his efforts, an honor given to only six people in the nation.
Providing compassionate patient care and helping others find new confidence in their appearance are what drove Dr. Courtney to pursue a career in plastic surgery. He is dedicated to his patients, ensuring that their best and unbiased interests are always forefront of mind while taking time to address their concerns. He is set apart by his commitment to safe, effective procedures that meet patients' aesthetic goals.
Dr. Courtney El-Zokm was born and raised in Houston, Texas. He prides himself on being a warm, caring individual with a genuine heart and true passion for taking care of patients. By closely listening to his patient's needs and concerns, Dr. Courtney is dedicated to producing the most natural results for his patients. As one of the most promising surgeons at The Aesthetic Center for Plastic Surgery (ACPS), Dr. Courtney is committed to providing balanced artistry with his keen sense of detail, surgical precision, and technical expertise — with extraordinary patient care and safety always being of utmost priority. He believes plastic surgery is as much an art as it is a science and is passionate about providing the Houston community with an upscale, individualized experience, whether cosmetic or reconstructive.
Dr. Courtney received his Bachelor of Science Degree in Microbiology with honors from Texas A&M University and received his Medical Doctorate from The University of Texas Health Science Center at The Texas Medical Center. During his surgical rotations in medical school, Dr. Courtney was awarded an extended operative and clinical research study at The Shriners Hospital for Children in Houston. Having enjoyed the time spent on learning operative intricacies, he completed a vigorous five-year General Surgery residency at The Texas Medical Center. It was during his residency program that Dr. Courtney was continuously exposed to the most complex and technically-challenging reconstructive plastic surgical procedures while spending numerous years training at both the busiest trauma center in the country, Memorial Hermann Texas Medical Center, and the number one nationally-ranked cancer facility, M.D. Anderson Cancer Center.
His surgical experiences led Dr. Courtney to pursue an additional three-year training at a distinguished Plastic Surgery fellowship program focused on cosmetic and reconstructive procedures of the face and body. Being fortunate to spend his entire medical and surgical training at the largest, most renowned community in the world, The Texas Medical Center in Houston, he was mentored by some of the most nationally-recognized plastic surgeons where he solved some of the most complex surgical cases. Over the course of his fellowship, Dr. Courtney advanced his training b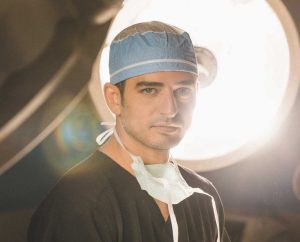 y attending multiple national aesthetic meetings. He also traveled alongside a wonderful team to Central America, his fourth mission trip, to give over fifty children born with cleft lip and cleft palate malformations a new smile within a few short days — a humbling experience that has helped to shape him into the charismatic surgeon he is today.
Dr. Courtney spent his final years of training specifically focusing on the most advanced techniques and procedures in cosmetic plastic surgery — closely working with the most highly regarded and sought-after plastic surgeons in Houston. It was during this time that he received numerous awards and recognitions for his "outstanding surgical techniques with a detailed-driven eye" and developed a special interest for both non-surgical and surgical procedures, including a variety of injectables, as well as cosmetic surgery of the face and body.
While his dedication is to taking care of his patients, Dr. Courtney is a deeply-rooted family man, who enjoys spending quality time with his wife, two daughters, family and friends. He also enjoys being physically active, cooking, and volunteering in his community and at his children's school.