ACPS was named one of "The Ultimate 100 Global Aesthetic Leaders" of 2017 by MyFaceMyBody, one the largest international resources of aesthetic expertise for consumers.  The judging panel selected the top aesthetic doctors globally based upon criteria including evidence they are at the forefront of their industry as well as the "exceptional experiences and outstanding service to their patients".
How was this award judged?
The shortlist was created based on two factors. First, a shortlist panel scored the entries on how they meet the required criteria. Secondly, entrants asked patients, industry peers and suppliers to vote for them and the number of votes received was contributed to a shortlist score. The winner then was decided by the judging panel taking into consideration the entry, the votes and the results of a mystery shop telephone report.
Award Criteria
The winner demonstrated that they exceled in the following areas:
Ethical provision of treatments and adherence to best practice
Testimonials from patients
Evidence of the clinical expertise of your surgeons
A minimum of one patient case study that demonstrates the results your practice provides to patients
Leading the industry forward with innovative ideas
point of difference from the opposition
Excellent levels of customer service and patient care
Knowledgeable, well-trained and professional staff
Your reputation
Forward thinking development and management of the practice
An excellent treatment menu with products, treatments and services that meet the demand of your clients and reflect your expertise
Ethical marketing and promotion of your practice and the procedures you offer
An informative and education website
Well thought out practice interiors and design
Choice of location – How does your clinic meet and cater for demand in the area you have opened in?
The prestigious MyFaceMyBody Awards is the largest and most internationally recognized awards program recognizing and rewarding aesthetic practices and brands for their customer service excellence. The awards are attended by hundreds of leading industry professionals, brands, journalists and celebrities every year and has always been a great opportunity to raise money for a well deserved charity.
The MyFaceMyBody Ultimate 100 is an expertly curated publication profiling some of the top plastic surgeons from around the world. The book showcases an elite group of leading medical professionals, carefully selected from the MyFaceMyBody global awards program around the world. A definitive guide for consumers, providing detailed and independent profiles of the 100 Global Aesthetic Leaders for 2017.
I
n addition, our group won this major award that perhaps could be showcased with the other 2. The image is attached.
Plastic Surgery Practice of the Year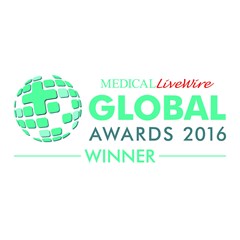 Medical LiveWire invited over 100,000 professionals working within the medical industry, the general public and their subscriber base to nominate medical practices based upon their achievements. Winners of these medical awards are selected based upon the rigorous assessment criteria and evaluation of Medical LiveWire's experienced in-house professionals. This ensures that only the most exceptional physicians receive this prestigious honor.